READ MORE
Genres: Epic Romantic Fantasy, Epic Fantasy, Romantic Fantasy | Release Date: 21 September 2023 | Series: The Legends of Thezmarr | Series Book: #2 | Indie Author | Review
Overview:
When I tell you Vows & Ruins by indie author Helen Scheuerer is the best romantic fantasy I've read this year, you're probably going to think I'm rather biased. Because, as we all know, Helen's one of my favourite authors of all time. But when she manages to keep delivering epic stories like this? How could I not be absolutely spellbound by this second instalment in The Legends of Thezmarr series! But before I give you the details on why pre-ordering Vows & Ruins is as essential as breathing, let's give you an overview...
Thea has finally become a warrior of Thezmarr, something she's longed for her entire life. But the Great Rite awaits, and her newfound…
You won't want to miss these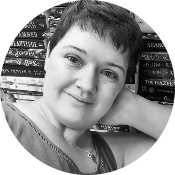 HELLO THERE
FELLOW BOOKWORM
I'm Anne — with an e.
I live in Australia, am owned by two cats and I'm Immersed in Books.
For more about me and this blog, click on About in the menu.
I look forward to getting to know you better in the comments and sharing a bookish adventure or two with you.
The links below, and others on this site are affiliate links. I'll earn a small commission if you use them to make a purchase. Not only will you be supporting these great booksellers, but making it possible to keep this blog online and the reviews coming.